Oilfield Equipment Manufacturing and Repair
Zhigermunayservis LLP (ZMS) manufactures drilling bits.
The drilling tool is manufactured in 4 and 5-point turning and milling workshops.
The ZMS drill bit technologies enable the Customers to drill faster, longer and more efficiently in order to minimise the costs per drilled meter. The high technology innovations are based on the in-depth research, expert opinions of multi-functional groups, simulation and own laboratory studies.
The following bits have been manufactured to date:
dimensions from 123 mm to 444 mm
three, four, five and six vanes
for drilling of soft, medium soft and medium rocks.
This is not the limit! A team of engineers are constantly working on improvement of the tools. The bits are manufactured based on the individual assignment depending on the drilling conditions.
Bit optimisation cycle includes the following steps: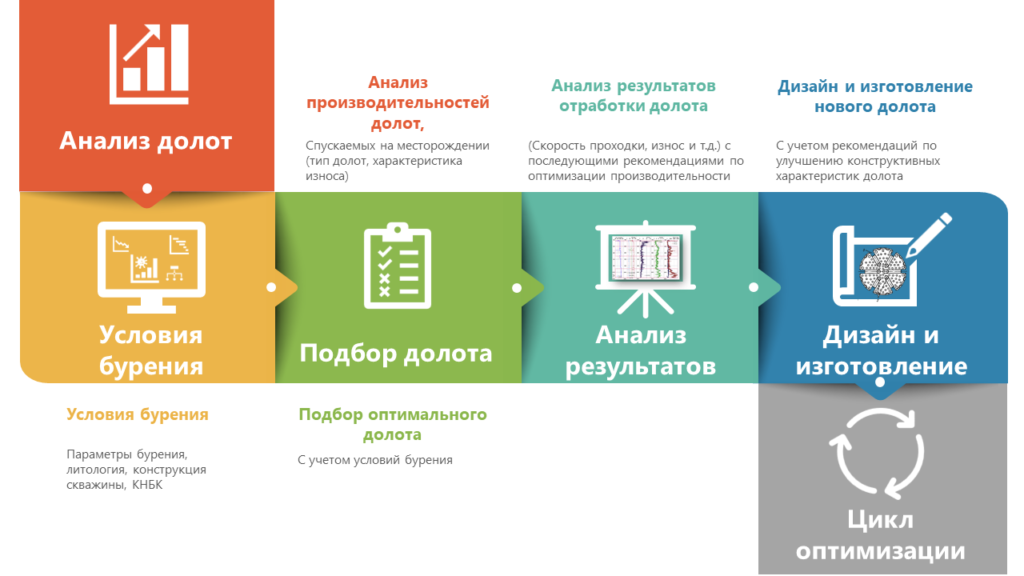 Manufacturing of the PDC bits with steel body includes:
Simulation
Load equalization
Tungsten carbide coating to improve wear resistance
High quality synthetic diamond cutters
Examples of Our Successes
Since 2018, Karachaganak Petroleum Operating has been using the PDC bits manufactured by Zhigermunayservis LLP with a 406.4 mm section.
Extract from the Customer's letter:
'We would like to congratulate the KPO well operation team on the achievement of the field penetration record using the PDC bit manufactured by ZHIGERMUNAYSERVIS (the Karachaganak field, well No 9865, SaiPar 249 drilling rig, manufacturing number 0188) for drilling the whole 1,797 m plot during 41 hours'.
Tubing repair process includes the following operations:
Production deposit treatment (cleaning and thermodynamic tubing cleaning unit);
Tubing collar breakout;
Tubing drift test;
Mechanical tubing surface treatment;
NDT inspection (longitudinal and transverse defects, 1st and 2nd category wall thickness); steel grade determination;
Tubing thread cutting Ø 60, Ø 73, Ø 89, Ø 114 mm;
Screwing repaired or new tubing collars;
Tubing pressure testing;
Length measurement, dot pen marking, installation of thread safety elements, packaging with submission of tubing quality passports.
Quality control at all stages of repair by the QC specialists.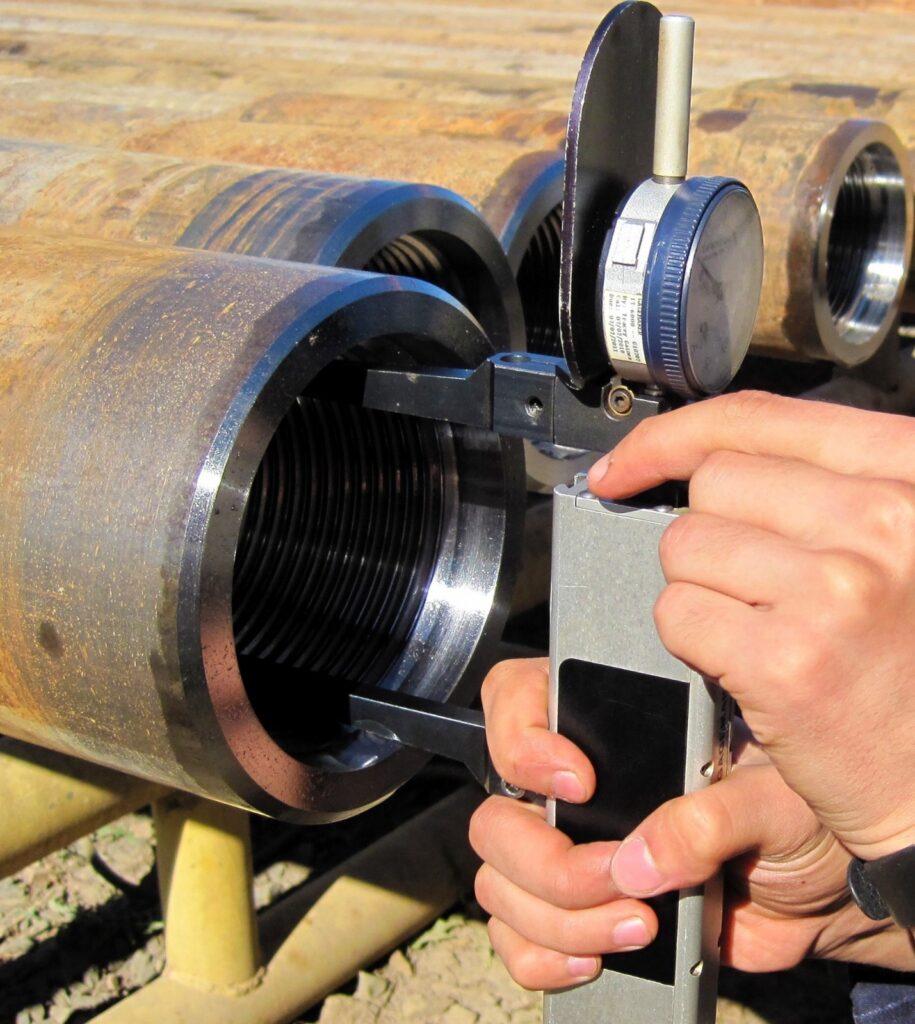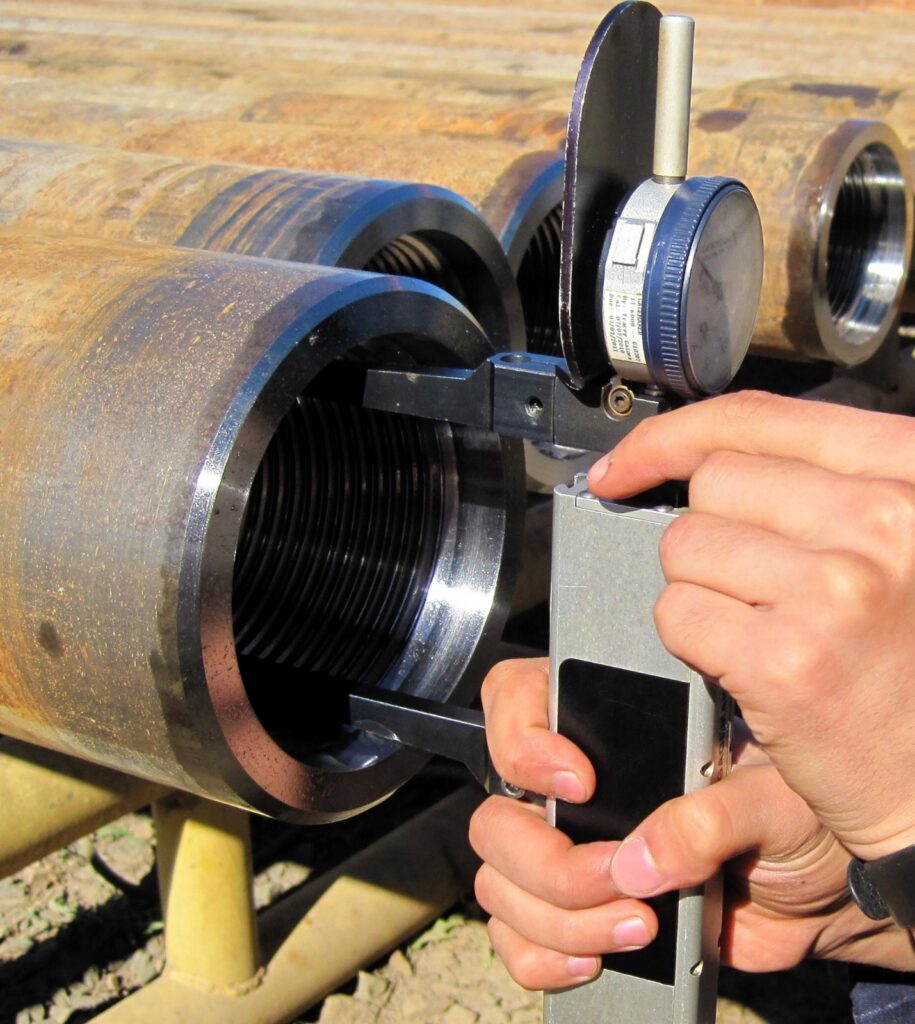 Manufacturing and lease of oilfield equipment
The list of services provided:
Engineering support
Lease of screw bottomhole engines with 95 mm to 210 mm dimensions, NOV Downhole and Radius-Servis  
Lease of drilling hydromechanical jars, NOV Downhole and Cougar Drilling Solutions, 4-3/4", 6-1/2", 8" size
Circulation valves 4 ¾", 6 3/4", 8 1/4", 9 ½", DSI
Manufacturing of near-bit and casing stabilisers from 5 ½" to 25 3/4", as well as off-spec dimensions (based on the order)
Manufacturing of roller reamers
Manufacturing of junk mills
Well equipment maintenance centre:
Full cycle of maintenance and repair of drilling equipment
Highly qualified technical specialists attended a full training course arranged by foreign equipment suppliers and have been awarded corresponding certificates.
Accredited NDT laboratory
Ultrasound diagnostics
Magnetic particle inspection
Dye penetrant inspection
Visual thread and body control
Eddy current testing
Electromagnetic monitoring
Hardness testing