Drilling rigs
Automated oil heating furnaces
Water heaters
Semi-trailers, mobile tanks
Tanks and hook-ups
All types of steelwork.
After manufacturing of the first line heaters, the plant didn't stop its activity and started manufacturing new types of equipment, such as furnaces, wellhead heaters, surface and subsurface tanks.
The plant manufactures domestic wellhead heaters (UN model). Operations Director of the plant, Zhumali Zhazimbayevich Yergaliyev, is the author and patent holder of the wellhead heater. This equipment is still being manufactured and is in high demand amongst the oil and gas companies.
Zhigermunayservis LLP
expanded and upgraded its operation facilities by launching the robotic centre in 2017. The steelwork shop has the full-cycle operation equipment: metal cutting, forging, lifting equipment, robototechnic welding equipment and state-of-the-art equipment for preparation, processing, cutting and painting steelwork.
The plants manufacture devices of any dimensions, including the off-spec equipment based on the customer's design. They liaise with the Russian and international rolled steel suppliers, thus, enabling supply of any required raw materials in a timely manner based on the customer's requirements.
Both plants are certified in accordance with the international quality standards, including successful ASME standards certification.
Examples of Launched Products
Manufacturing/upgrade of drilling rigs (stationary units with laid-down foundation, power capacity from 750 to 2500 HP; stationary box-type units, power capacity from 1000 to 3000 HP; mobile units with power capacity from 300 to 750 HP; towers – from 15 to 1000 HP; substructures from 1000 HP)
Manufacturing of drilling rig circulation systems
Manufacturing of oil heaters and other equipment
Modular gas treatment units with mechanical cooling module
Autonomous compressor units
Storage tanks
Piping assemblies
Steelwork
High- and low-pressure vessels
Surface, subsurface and mobile tanks
Automated gas furnaces
Pipe heater modules
Water distribution stations
Oil metering stations
Gas treatment equipment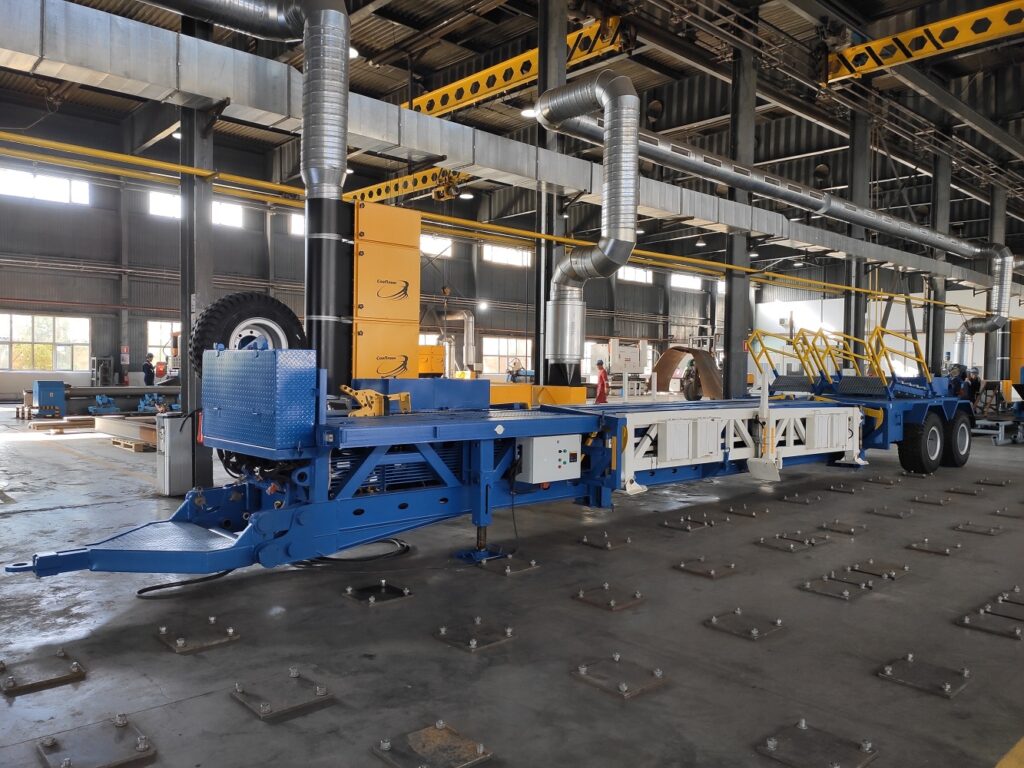 Mobile automated hydraulic catwalk for well workover (GOST 28307‐2013, TR TS 031/2012)
Pressure vessels for storage of gas and liquid materials. Pressurised pipelines (ASME)
Mobile technical tanks GOST 28307‐2013, ТR TS 031/2012; GOST 3163‐76, ТR TS 018/2011
Oil product tanks (GOST 17032‐2010)
Various assemblies, platforms